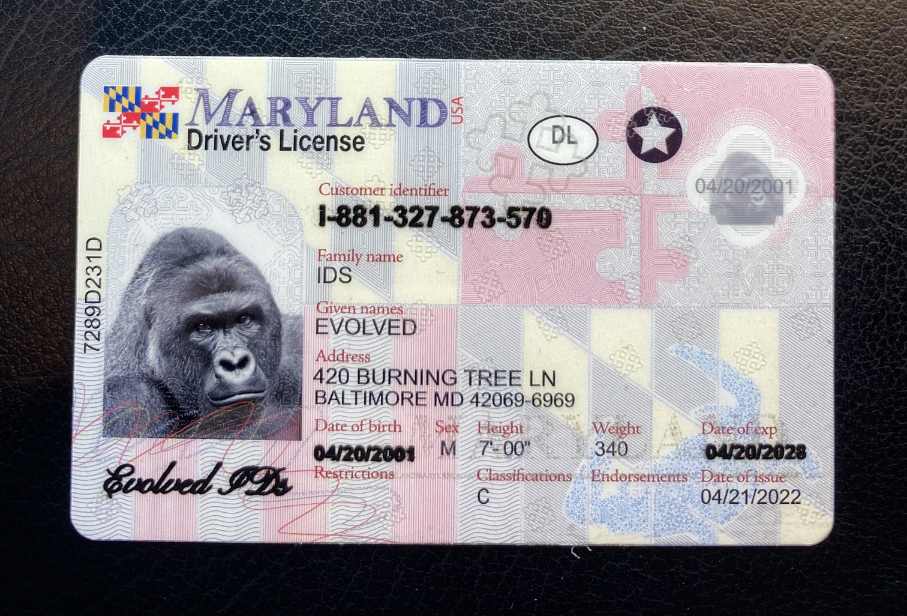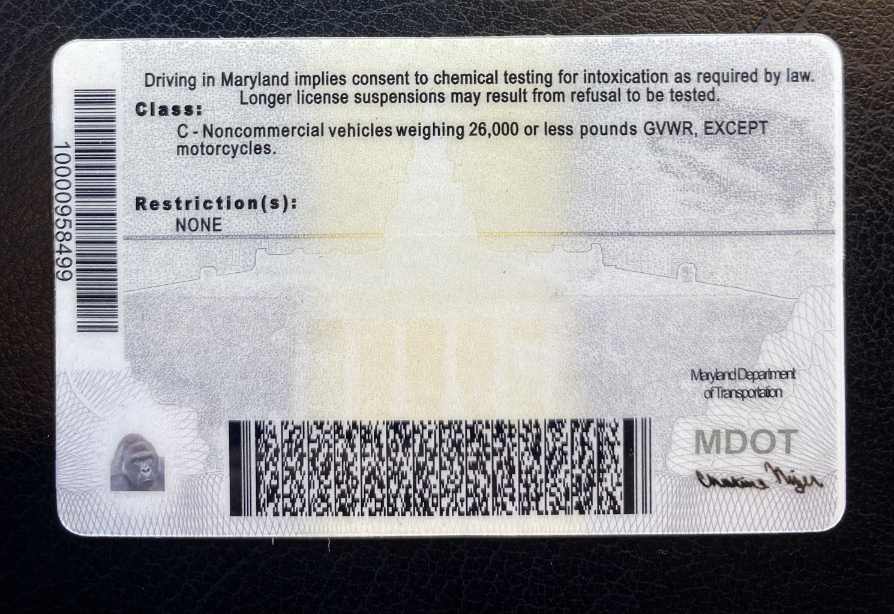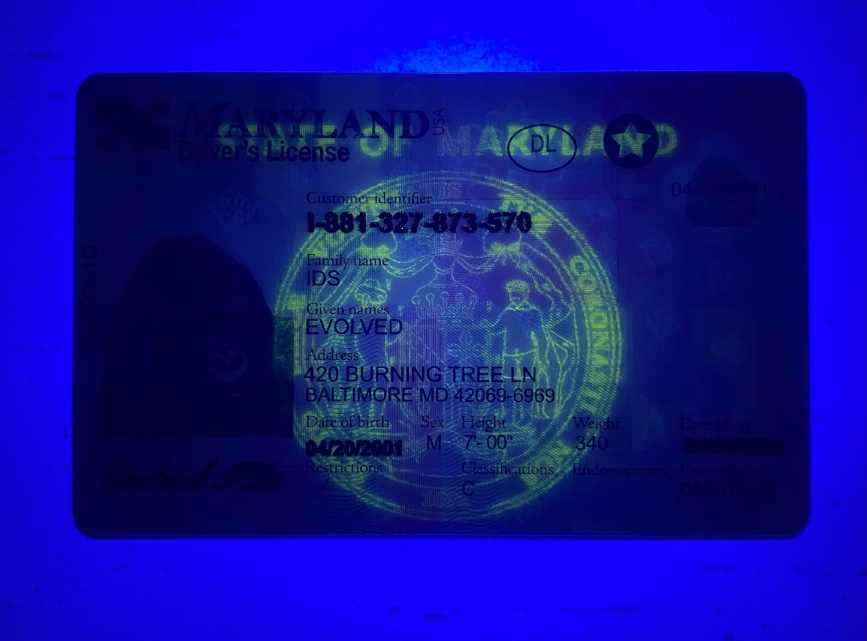 Description: The Maryland License is a flexible plastic card, the back has a 1D and 2D barcode.
---
Materials: Premium Polycarbonate Card

---
Term: Expiration is 8 years from the original issue date.
---
Features:
The UV consists of a ghost image with DOB and a Maryland themed UV
A Ghost image in the top right corner with DOB.
The back of the ID has a UV Ghost image and raised text
3 Color OVD hologram on the front of the ID card in the shape of the MVA logo
The drivers license number is 12 digits unspaced. The encoding is as follows: First letter of last name, followed by 12 digits.
Scannable Barcodes
UV on the front of the ID of WA seals (Passes blacklight/UV test)