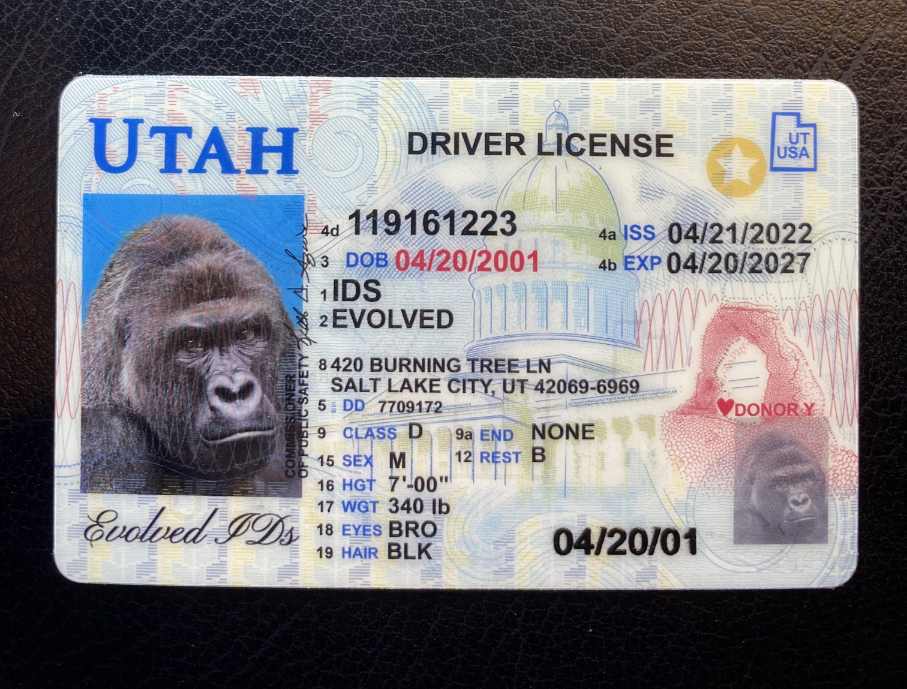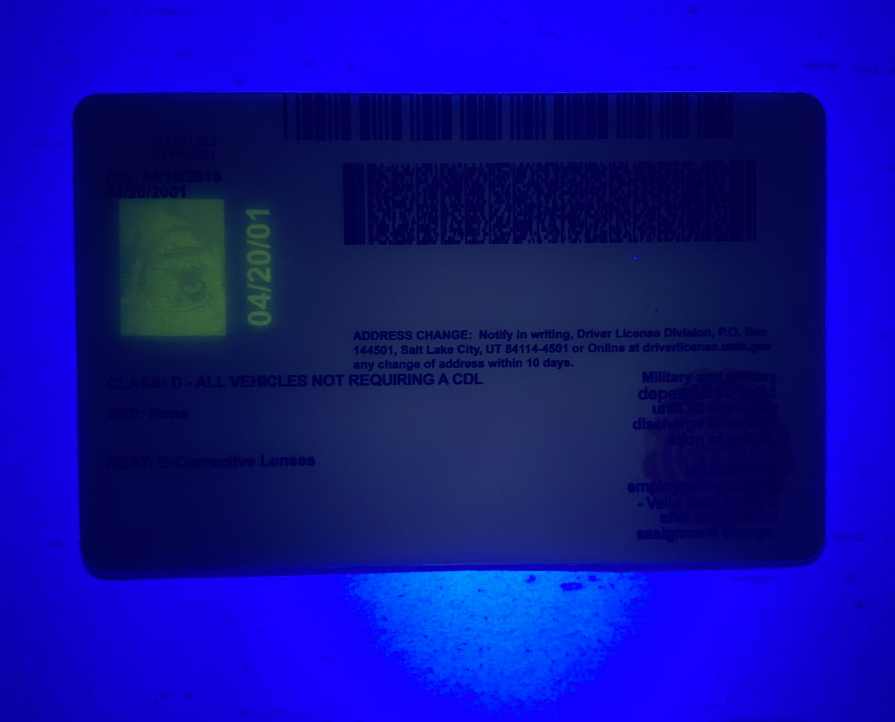 Description: The Utah License is a Teslin card with two barcodes on the back of the ID. The driver's license number is 9 digits unspaced and uncoded.
---
Materials: Premium Teslin material bonded together with PET Lamination for superior results.
---
Term: Expiration is 5 years from the original issue date.
---
Features:
High quality microprint & 3 color OVI in the shape of the state seal and state outline
Scannable Barcodes
UV on the front of the ID replicating the complex guilloche pattern using specialized printers. (Passes blacklight/UV test)
Perforations on the ID in the shape of a Honey bee hive.