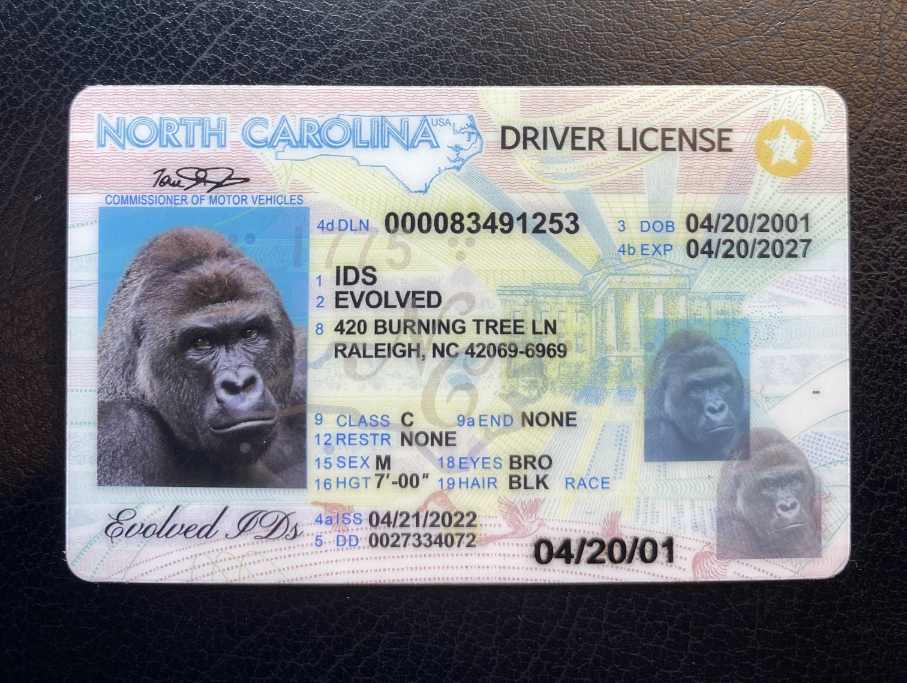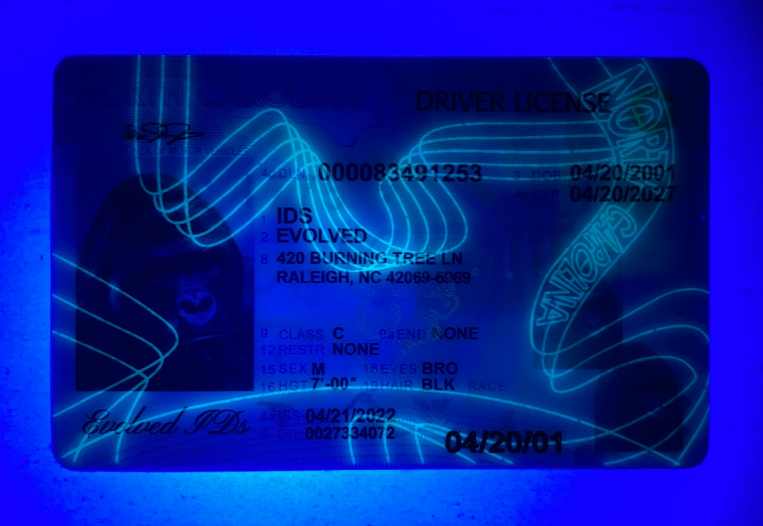 ---
Description: The North Caroline Fake ID has a water-proof coating. Front laminate has the state outline, a state seal with "NC" and "1775". The barcode is located at the top edge of the ID on the back.
---
Materials: Premium teslin material bonded together with PET Lamination with a Semi Gloss coating to replicate the real drivers license.
---
Term: Expires 8 years from the issue date on birthday (for people 18-65 years old)
---
Features:
Real ID Star added on the top right corner of the ID card.
Has laser perforation in the shape "NC" that can be seen when a light is shined through the back of the fake id
Guilloche and Micro printing throughout the license and special designs throughout the card
Laser-etched text of the DOB next to the ghost photo
Overlapping ghost photos
UV ghost image, name, and DOB on back of the ID (will pass black light test)
Has 3 color OVD Hologram on the front of the ID that shifts at different angles