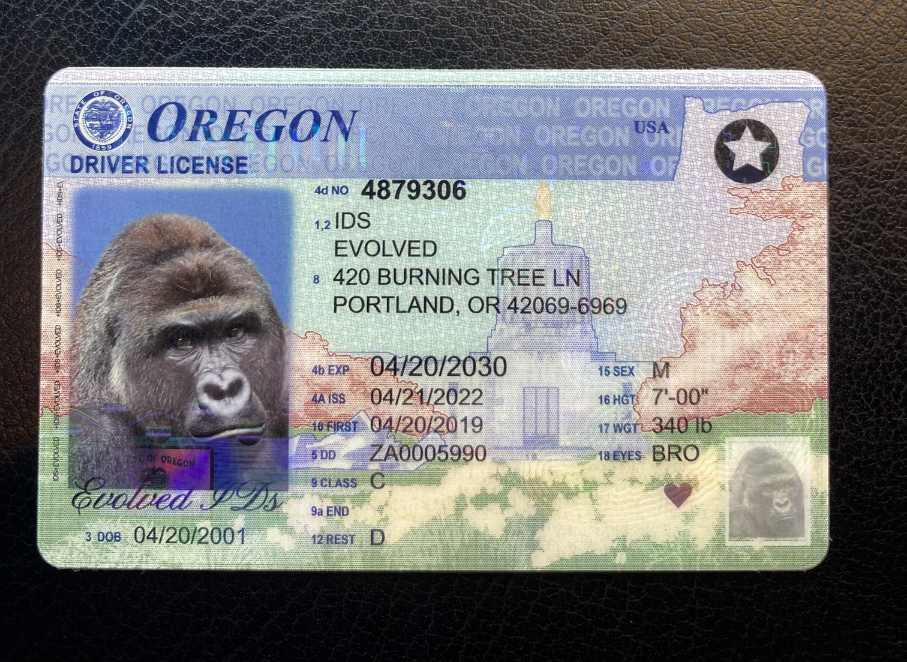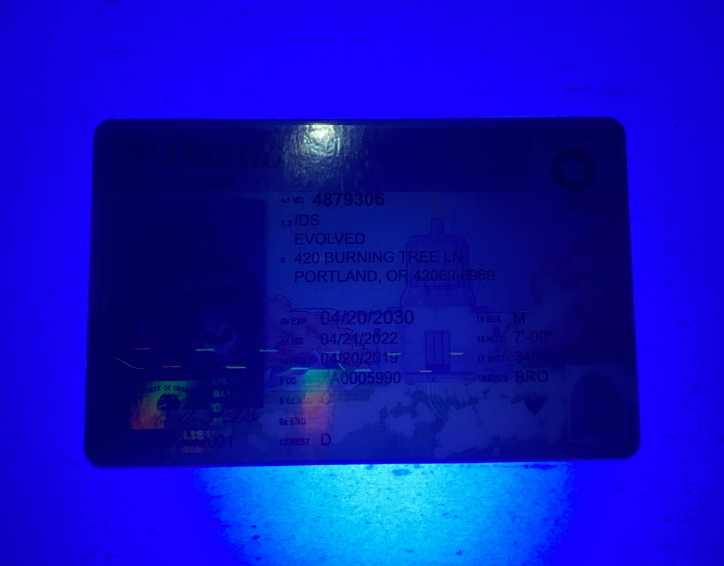 Description: The Oregon License is a flexible plastic card, the back has a 1D and 2D barcode.
---
Materials: Premium Teslin material bonded together with PET Lamination for superior results.
---
Term: Expiration is 8 years from the original issue date.
---
Features:
A Ghost image laser engraved image.
The drivers license number is 7 digits unspaced.
3 Color OVD hologram on the front of the ID