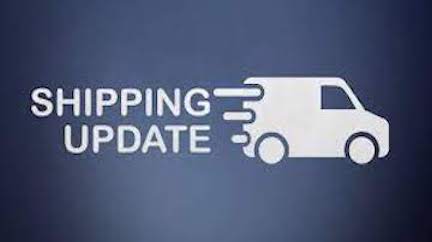 Shipping Has Resumed!
Hey Fam,

Orders have started to ship out again. We ran into some delays recently but everything is sorted out now. More tracking will continue to go up over the week. Should be caught back up within the next couple weeks if all goes smooth.
Order Status Updates (My Orders Tab)


We've noticed a large amount of ticket requests wondering about status updates or claiming they never get any updates once they place an order. Once you place your order, everything you need to know about your order can be found on your My Orders page. This can be located in the drop down menu under your username once you are logged in.
All order statuses are explained in our FAQ. Please read the FAQ anyways since this answers most questions, hence F A Q.
We don't send emails for order confirmations or status updates at this time but we are working on adding this feature in the future once we fix some more important issues.
Editing ID Info/Shipping Info Updates


Due to our process, once an order is paid for, we can't make any changes to the info on the ID or the shipping address. If you need to make changes you can do that before you pay via your My Orders page by selecting View/Edit.
If you need to change your shipping address, you must submit a ticket through our Contact Page before you pay/submit your payment information.
**For anyone that submits a ticket through our Contact Page, please read the instructions on that page. We do NOT send emails so you must retain your Ticket Tracking ID to be able to check for replies. The e-mail function does NOT work. If you forget your ticket tracking ID then submit a new one and keep note of that**
-Evolved