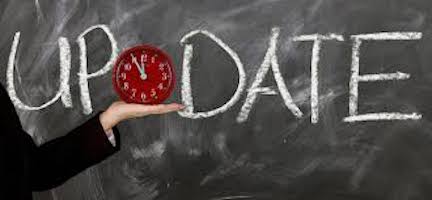 Updates & Other News!
Hey Fam,
Orders have been shipping out for the past few weeks. We are still slightly backed up due to the increased volume we've had but we are actively getting caught up! Next week the remainder of all late May orders will be shipped out. Our apologies for the delays on those, some orders had to be restarted due to some automation errors on our end that didn't get noticed till later on.
We recently posted more tracking and will be continuing to do so over the upcoming weeks!
Reprint Requests


If you have received a bad copy from us please don't hesitate to reach out to us either on Live Chat, our social platforms (Reddit, IG, Discord, etc.) or on our Contact Page! We are here to help if something was our fault. We stand by our products 100%
If you use our Contact Page just make sure to follow the instructions so you can receive your ticket replies. The email function does NOT work so please don't think we're ignoring you!

Payment Issues

If you've experienced some issues with sending payments for Cashapp, Venmo or Zelle then please read on. We've experienced a large increase in volume the past couple months and sometimes our payment accounts get overloaded.

Sometimes user payments get refunded back or they get declined first thing due to the higher volume. If you are using CashApp and the payment is refunded, simply make sure the money is added to your cash balance before sending. If you're payment is getting declined, please try again. If it continues to get declined wait a few hours then try again later. If this doesn't work then we ask that you just reach out to us via our Contact Page.
We realize this isn't optimal for our users so we're in the process of adding more accounts to our site over the next few weeks
Affiliate Program Users



We'd like to give a big thank you to those that have become affiliate marketers for us! We have seen a huge increase in affiliate users and we're happy to have you all on the team. This program is perfect for those that don't want to resell but want to still generate a new income stream with minimal effort. If this sounds like you then take a look at our Affiliate Program today!

We've had some of our top affiliates make anywhere from 1-2k per week just by sharing their affiliate link to people that want to buy fake IDs. We payout via BTC or Cashapp to our affiliates and you easily can track payments via your Affiliate Panel.
Thanks to everyone for being so patient throughout the last month of delays! We'll be back to our usual turnaround times of 4 weeks or less in the near future! If you need anything please get in contact with us!
-Evolved