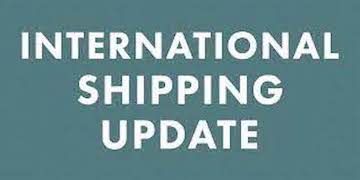 Shipping Update!
We've recently been hit with some shipping delays due to customs. We haven't been able to get anything out over the last couple weeks but we should be able to resume shipping later this week if all goes as planned.
We apologize for the inconvenience! We will make another update as soon as orders begin to ship out again!
Thank you for your patience. If you have any questions feel free to reach out to us on our Contact Page or Live Support if we're online!
-Evolved