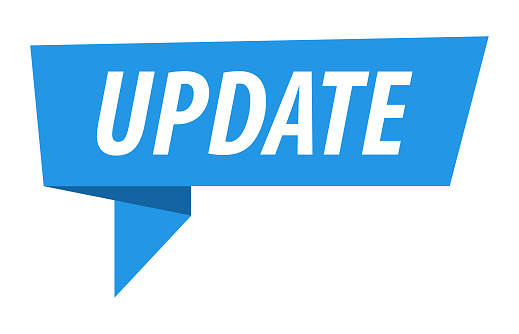 Tracking Update 12/1/22 (Promo Live)
Hey Fam,
Just posted more tracking! Please check your order status to see if your order was updated. We've been catching up since the Chinese holidays in October set us back. We should have been completely caught up by now but due to the lock downs and protests in China its been a bit more difficult than we expected.
We just updated our My Orders page to be a lot easier to understand. Factory 2 has been removed.. This should help reduce the confusion for our customers since now all orders come from our overseas factory, Order statuses are explained in the FAQ. .
Current turnaround is about 4-5 weeks on average once we have your order marked as "Payment Received". If your order is not showing that status and you already paid, please get in touch with us via the Contact Page. Make sure to follow the directions on the Contact page to access your ticket replies.
Zelle Orders


If you paid with Zelle and your order has not been accepted, please refund the payment back to you. Our Zelle processor is taking much longer than expected and we've shut down Zelle till further notice.
Refund the money back to yourself and use another payment option (BTC, CashApp, PayPal). We always recommend to use BTC since there are no extra fees associated with it. There are guides on the How to Pay page that will help teach you how to acquire BTC.
WINTER PROMO LIVE


We are now running a promo till the end of the year! Get the best IDs available for half the price!!!
PROMO CODE: 50FAM
This code will make all states $50 per (no group required!) Get your IDs in hand and ready for Spring Break next year. Beat the rush and make sure you're ready to turn up!
Apply the code to your order when you check out or Go to your My Orders page then select the View/Edit button and the option to a"dd promo code" will be visible there.
Custom Domains


We have just re-enabled custom domains for all of our resellers. If you we're having trouble using them please try again. We have updated the site with new domains so please create new links for your customers moving forward. The old links will not work anymore.
After recent updates to our system, you can now group orders together allowing you to dropship single ID orders or groups with ease!

Send the same link to multiple people in a group. Once they all submit their order you can select all of the orders under that link in your Custom Domain panel and group them into one order. This will make it so you only pay shipping for one order. The person receiving can then distribute the IDs to the rest of the group themselves. This cuts out the biggest risk of reselling! No other vendors offer a better system for reselling than us!
If you have any questions please reach out to us via the Contact Page!
LIVE CHAT ADDED


We've been working on improving our customer support and this is the most recent upgrade that we've made to our support desk. Starting 12/5/22 we will have a customer service rep answering questions via our live chat from 12PM-4PM Monday-Friday!
We hope everyone is having a great holiday season! Thank you for your continued support! We will update again when our next batch of tracking is posted.
Happy Holidays!

-Evolved