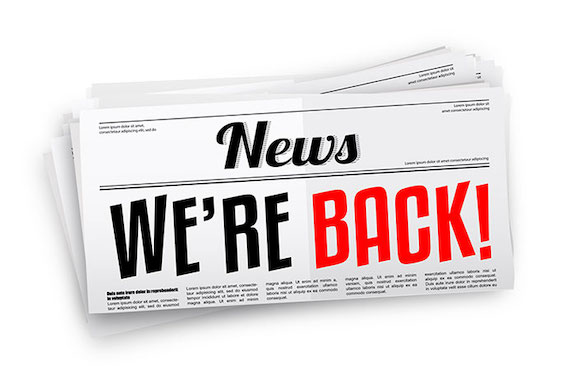 Back from the Dead (Updates on Everything)
Not sure where to begin but just want to start off with apologizing for the lack of updates all of last month. Its been a bit hectic on our end trying to track everything down but we finally have a solid update to give everyone an idea when they should be receiving their orders.


Domestic Orders (Factory 2)
We are completely aware that a lot of you are missing orders from the last 2-3 months. Our reshippers decided to basically screw us over by withholding packs even after receiving payment. Large parts of each batch were being shipped but then 5-10 orders here and there would not be dropped for whatever reason. We would get updates rarely from them but frequently enough to make it seem like they would get things shipped but that never happened.
We shut down orders from going to our domestic office till all orders are received. Last order taken in for domestic production was 8/24. Anything after has been diverted to Factory 2 for production.
With that said, we have tracking for most orders and we have reprinted 85% of orders from the past 2-3 months between last week and today. We will be shipping all these orders this week and early next week. They should land in about 5-7 business days from when they are officially dropped off. Everyone that's waiting should have their orders within the next couple weeks.
If you do not receive what you are owed by 9/23, please reach out to us with your order number and we will get it resolved. We want to reopen our domestic office ASAP but we won't till our que is officially cleared.
All orders from this factory have been arriving on time. We are at about 3 weeks with turnaround time from Factory 1. Tracking is being posting about once a week depending how fast orders arrive to the US.
We had a batch of orders from early to mid August that was delayed due to our photo editors missing a batch. We didn't realize this till a week ago so those orders will arrive at about the 4-5 week mark. We apologize for the inconvenience this may cause.
All other orders are on time :)
We are working on adding a few more payment options to the site over the next few weeks. We hope to have Venmo, Apple Pay, and Zelle up and running very soon. We will also be adding LTC for those that want another crypto option.
New states are being worked on as well. We have about 10 new ones to release! We will be adding all of them up as soon as we get all of our domestic orders cleared and shipped out.
We will be going through all tickets over the next 2-3 days. We have a lot to get through so please don't spam us. If you don't have a reply from us by 9/12 then please reach out to us after that.
Thanks for your understanding through all of our delays. We'll be back to updating everyone weekly once we get this cleared up :)