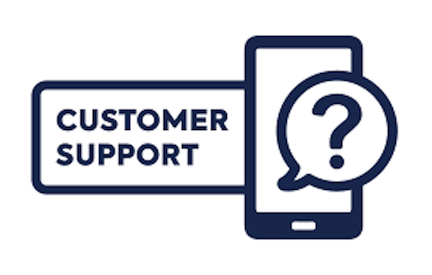 How to Contact Us!
Hey everyone, hope the holidays are treating you well!
Since we've dealing with shipping delays over the past couple months, we realize that getting in touch with us is of the utmost importance. We provide quite a few ways for you to get in touch with us so we can keep your minds at ease while you wait for your Fake IDs to arrive. Read below to see all the available options for contacting us!

1. Contact Page
This is probably the best way to get in touch with us since we have a CS rep checking tickets actively throughout the week (aside from holidays, we are people too). On the contact page there is a set of basic instructions on how to use it. Please follow the instructions on the Contact page in order to submit a ticket and to come back and check back for your replies.
Note: Our ticket system will NOT email you since we run a darknet related business so that function does NOT work.
When you submit a ticket, please make sure to retain your ticket's tracking ID. This is the string of random alpha-numeric characters that identify your ticket. If you lose this you will not be able to check for replies.
In the event that you do forget to keep note of your ticket's tracking ID, you can create a new ticket. Just make sure to keep the new Tracking ID so you can check back for a reply.
2. Reddit

We've been around on Reddit for over 6+ years. We're not active on that account daily but we do check throughout the week. If you lost your ticket's Tracking ID, this is another way to go about getting it. We prefer that everyone send us " Chat" messages on Reddit as they are much easier to keep track of compared to regular PMs.
Follow us on Reddit to get exclusive order updates and promo codes!

3. Instagram

We have a CS rep on there throughout the week answering DM's about anything related to your order or any questions you might have!
Follow us on our IG for exclusive discounts and updates.
4. Fake ID Vendors (Fake ID Forum)
This is the official Fake ID forum for all verified Fake ID vendors. If you want to discuss ID related topics or ask questions about vendors, this is the site to do it on. We also have many reviews on this site to read before you order.

We have been on this forum since the day it was created. We are reachable on there via PM. We are not on it daily but we do check that account a couple times a week at the least. If you want a faster response use one of the other contact options.
5. Discord

We are active on here throughout the week between our main account and CS accounts. This is the most active community in terms of Fake ID related topics. We can be reached via PM or directly mentioning us in a comment. We try to reply to everyone's comments but if you feel like you were missed then just simply PM us directly!
These are all the ways of getting in contact with us! We try to go above and beyond with our customer support by providing all these methods of getting in touch. Please don't hesitate to reach out to us!
The only thing we ask is to check out our FAQ and/or News/Updates section before you ask something because it may have already been answered :)
Thanks again for your patience and understanding during this period of slow turnaround as it doesn't go unnoticed! Have a happy holiday season and stay safe!
-Evolved