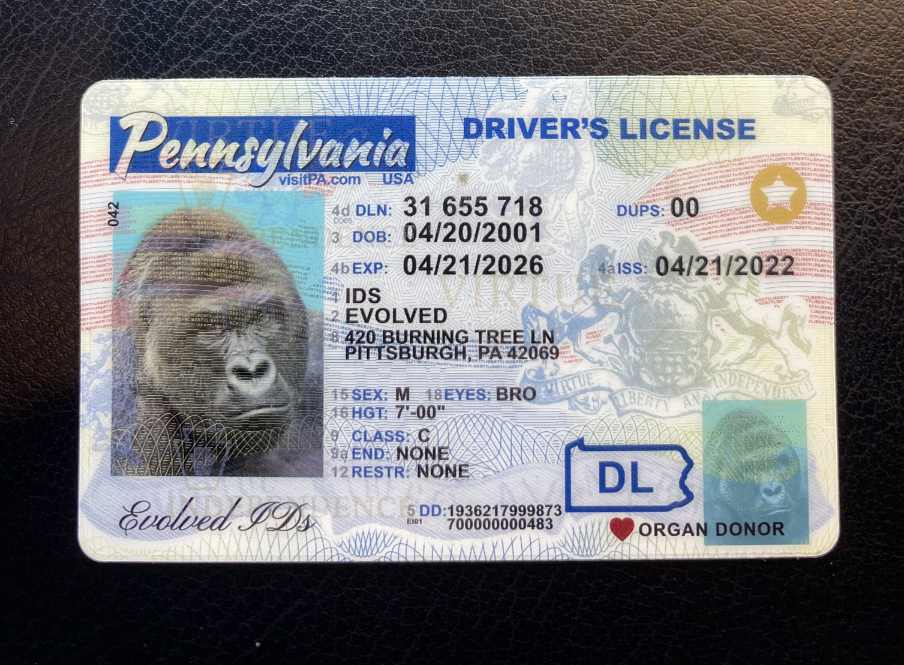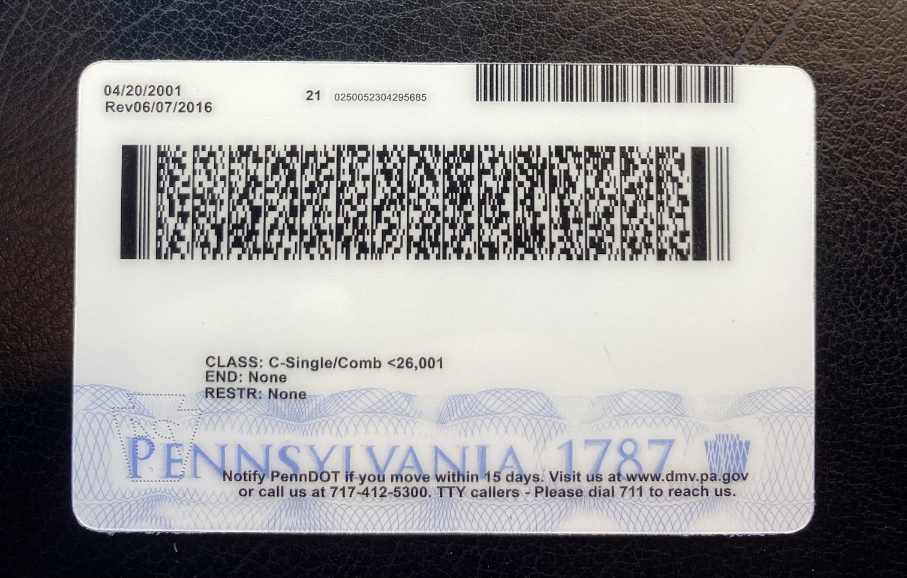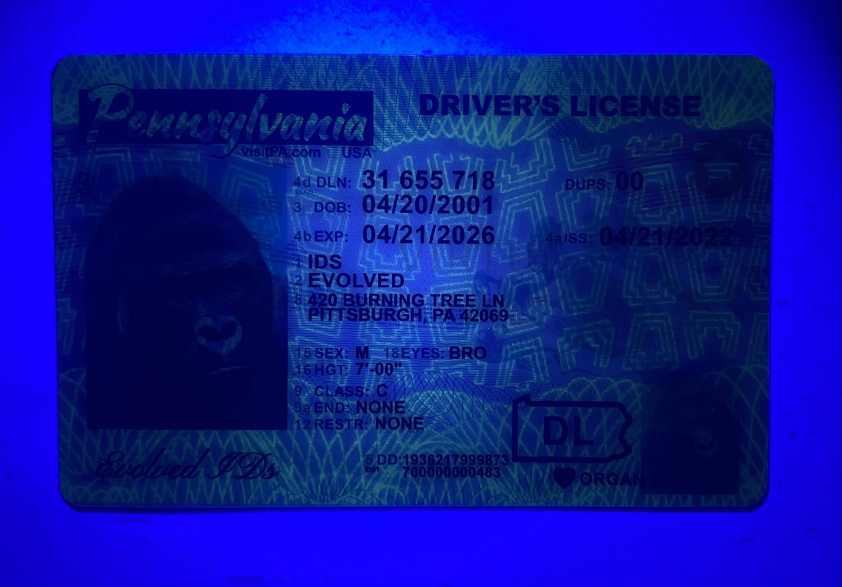 Description: We replicated the template to a nearly identical match, bouncers cannot and will not be able to tell the difference.
---
Materials: Made with Teslin material just like the real ID
---
Term: Expires 4 years from the issue date, one day after birthday.
---
Features:
A laser-perforated keystone with the letters "PA" on the right hand side of the card which can be seen with a flashlight.
The laminated OVI of the state motto that says "VIRTUE LIBERTY INDEPENDENCE" and the keystone letters "PA" are in lamination.
UV on the front of the card (will pass the black light test)
Has 3 color OVD Hologram overlay on the front of the ID that shifts at different angles. It does not extend edge to edge.
Scannable 1D/2D barcodes