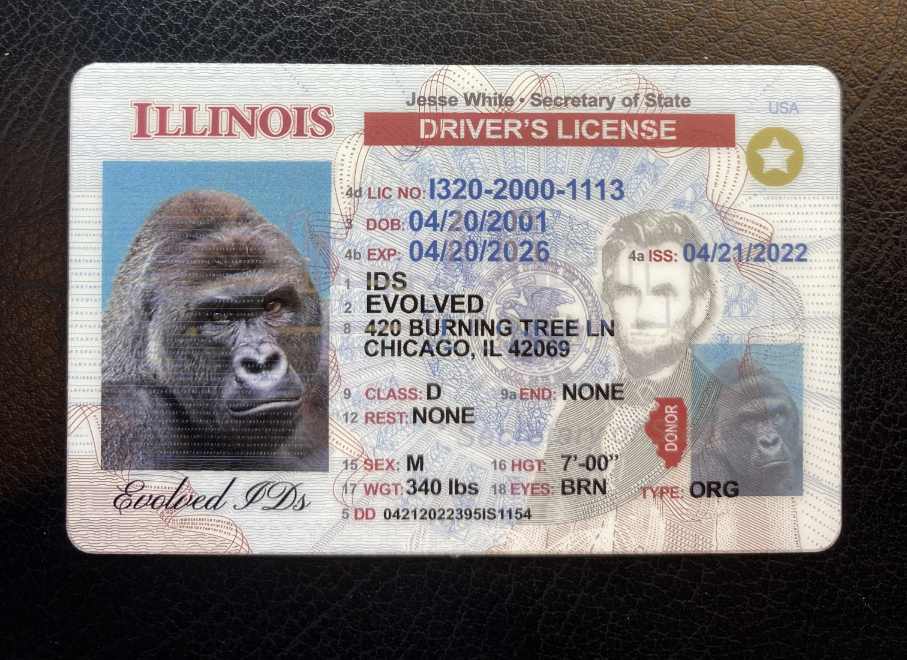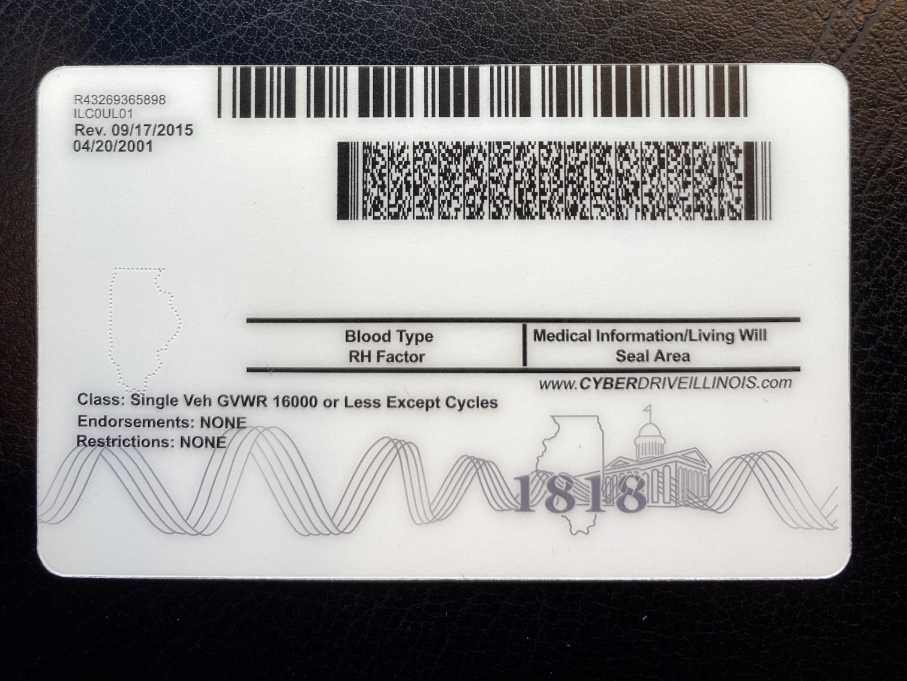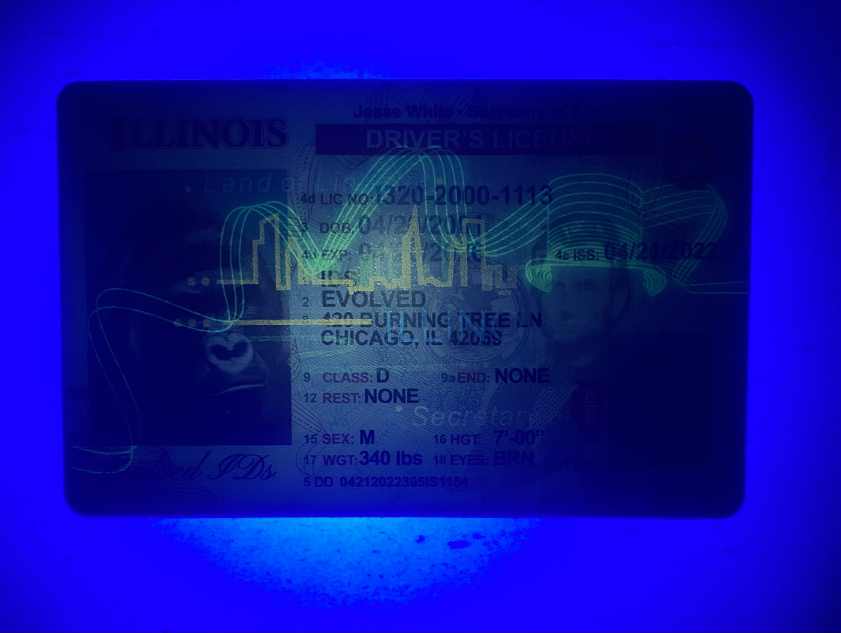 Description: The new currently issued Illinois ID is a durable flexible card with 1D & 2D Barcodes on the back.
---
Materials: Premium Teslin material bonded together with PET Lamination for high quality results.


---
Term: Expiration is 5 years from the issue date on birthday.


---
Features:
Real ID Star added on the top right corner of the ID card.
Guilloche and Micro printing throughout the license.
The drivers license number is encoded with the first letter of the last name and 11 random digits after.
Has 3 color OVD Hologram on the front of the ID that shifts at different angles in the shape of the Chicago skyline and the words "ILLINOIS" and "LAND OF LINCOLN".
UV on the front in the shape of a top hat on the head of Lincoln as well as a guilloche pattern. UV Ghost image is on the back along with the persons DOB. (will pass blacklight test)
Laser perforations in the shape of the state above the ghost image.