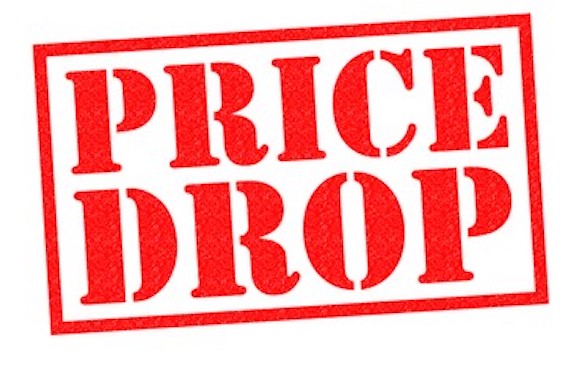 Site Updates, Prices Dropped, Tracking Update (PROMO INSIDE) 1/19/23
Little late but Happy New Year Fam!
Hope everyone had a great holiday season/winter break. Since our last post a lot of updates to the site have been made so we will be going over everything that we did in this post.

Reseller Prices DROPPED!

We've heard your requests and we are happy to announce that all states are now available for $30 each for our resellers! If you are interested in becoming a reseller send us a ticket with proof of reselling history. If you have a large order reach out, we can approve you instantly if the group size is big enough!


As an Evolved reseller we provide you with the following: A Custom Domain Panel to collect info/pics/sigs from your customers with ease, Live Chat Support, Ability to drop ship directly to customers, & Free shipping on groups over 10 people!



Account Page Updates (My Orders)

Since some of you are resellers/frequent users, it gets a little hectic to manage orders on your Orders page. We added a feature where you can now hide any old/unwanted orders.

Note: You can't un-hide orders once its hidden so please don't select hide if you don't want that order removed. If you accidentally hide an order please reach out to us with your account email and we can reset it.


Order Summary Page

On your Order Summary page we have added a few new features. You can now nickname orders so it's easier to keep track of them.

Once an order is placed you can also remove/edit IDs from the Order Summary page. Simply click View/Edit for the order you want to change and you will see the options there.

Note: You can only edit or remove people before you pay for your order!


New Payments Options Added!


1. Zelle

2. Credit Card Payments

3. Venmo


All of these payment options were recently added and have an extra fee associated with them. These payments take about 1-2 days to be marked as paid once payment information has been submitted to us (Excluding Weekends)

We now accept the most payment options over any other vendor!
Order Form Updates

We know it takes some time to fill out the order form and some people don't care what's on the ID as long as it has their face on it. We have now added a way to automate ID information for each person so you don't have to waste time with that.

This feature is available for our resellers that use our custom domain system! Our regular users will be able to use this function in the very near future!

Custom Domain Updates

Our custom domain system just got a lot easier to use for group orders. You can now group as many orders together into one big order. Use this feature to save money on shipping costs. Any group over 10 gets free shipping!

Have a group you want to sell to but hate dealing with getting the information & pictures together? Send them a link to place the order and be done with it! Simply collect the order #'s and group them together on your Custom domain panel so they deliver to one person.



SPRING BREAK PROMO LIVE!!!

We know its not spring break yet but get your orders in now so you have the IDs in hand by the time your trips come around. Don't wait till the last minute and get left behind!
Promo Code: SB45

Code gets ID prices down to $45 each! This is the best price we've offered EVER! Apply the code at checkout or after your order is placed on your Order Summary page!
Note: Promo codes are case sensitive!




If anyone has questions about the new updates please feel free to reach out to us on live chat or submit a ticket here.


We posted more tracking last week so check your account pages. Chinese New Year is upon us so we wont be shipping anything else till after 1/27 when things open back up. Aside from CNY, orders were taking about 3-4 weeks to arrive once paid, sometimes less. We still have a couple more batches of tracking to post as well.



-Evolved